CLIENT COMMENTS
Thank you so much for being part of our special day. We had an absolutely fantastic day and hope that you enjoyed it too, even if you were there in a work capacity! We have had so many comments from our guests about how lovely and unobtrusive you both were, and we obviously second those comments. It felt like you were extra guests at the wedding which was just how we wanted it, so thank you. Also, thank you for the extra little bits of effort you went to, the added Olympic clothing etc. definitely made us feel like you were on the same page as us and that you had really taken on board what our day was all about.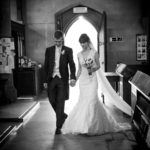 Hi Tim,
We want to say a huge thanks to you and your wife for the amazing wedding photos you have provided us. They are simply perfect and we will cherish these photos for the rest of our lives. We can not thank you both enough.
Thanks once again and Naomi and I will highly recommend yourselves to any other friends and family that will be getting married in the near future.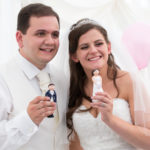 Just wanted to say a big thank you to Tim and the guys for the excellent way they captured our wedding day / breakfast / evening fling! They never intruded, and were spot on with the relationship needed to get through a whole day, by being helpful, professional and having a laugh with us. We chose these guys as we are both "2nd time rounder's", and did not want or need the usual wedding day wonderful occasion stuff, we needed a professional team who could capture our friends, family enjoying themselves, and celebrating our wedding day, which is exactly what they have provided.
Thank you